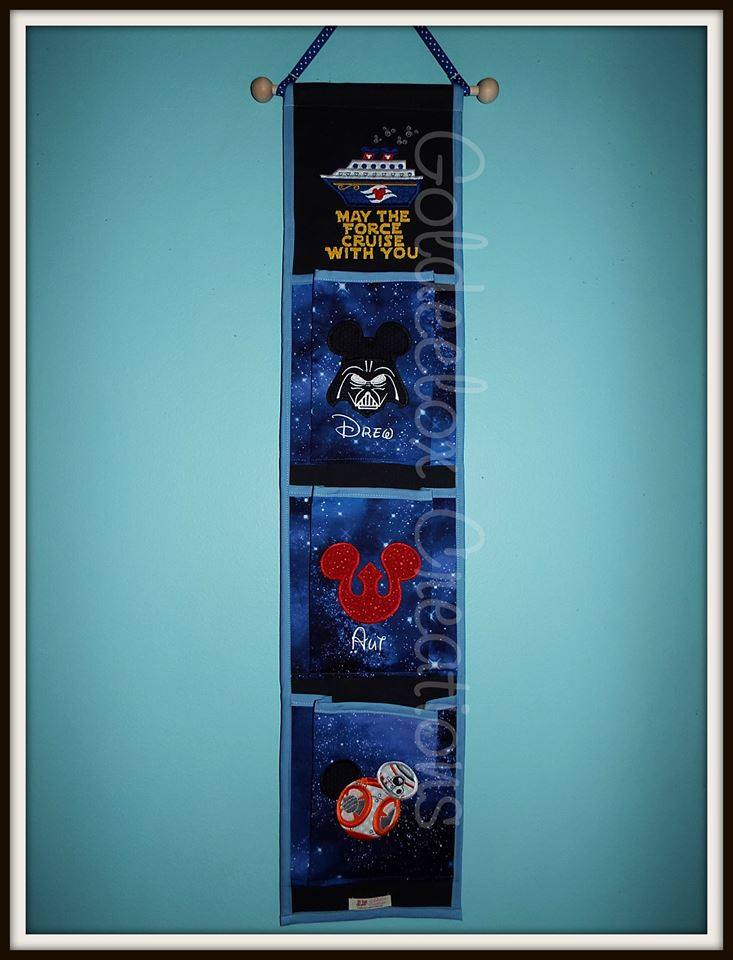 Many  Disney fans that are new to Disney Cruise Lines start their cruise out with the same basic question… "What is a Fish Extender?" Technically there are two parts to this answer. The first part of the Fish Extender (or FE) is the actual extender.  A "fish extender" works like a mailbox. It is usually fabric and has multiple pockets that has been created by you (or purchased online.) The FE hangs on the Fish (or Seahorse) outside your cabin door. If you are thinking of purchasing a Fish Extender, personally we ADORE and highly suggest Goldeelox Creations. This team of Disney fans is fun, creative, easy to work with, and professional! They can create a Fish Extender that showcase special sailings theme (Halloween, Christmas, Star Wars etc.) your favorite character, and more. If you do end up visiting Goldeelox Creations let them know Pirate and Mermaid Vacations sent you.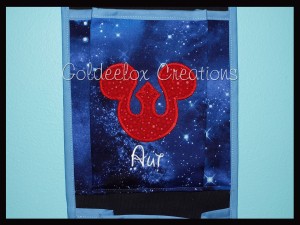 The second half of the FE is the actual fun part. A Fish Extender Swap is what I like to compare to as "Secret Santa at Sea" or gift exchange that is held while you are on your cruise. Prior to the cruise, fish extender groups are formed and organized via many different online outlets. FE Swaps are run by  other guests in these groups. Once your cruise swaps are finalized, each member of the swap group prepares a gift for the other participating cabins. There are no rules regarding gifts (no minimum or maximum dollar value) other than you must leave one for each participating cabin. Gifts can be handmade or purchased, you can leave a gift per cabin or per cruiser in the cabin this is totally up to you. Once the cruise has left port, the swap participants deliver their gifts to other participating staterooms, leaving their surprised in each participants Fish Extender.
FE Swaps are a totally elective part of a DCL Cruise, but if you decide you want to participate in one let your Adventure Coordinator know and they will help you find a cruise group to participate in as well as answer all your questions.
If you would like a quote or  to book your cruise adventure contact us today!