Did you know Pirate and Mermaid Vacations books Sandals Resort vacations? We sure do! That includes the new Over-the-Water Suites at Sandals Royal Caribbean in Montego Bay, Jamaica! These new suites open in November 2016, but are open for booking now!! Here is what Sandals has to say about these amazing new suites:
"A first-of-its-kind in the Caribbean, these innovative luxury over-the-water suites are changing the all-inclusive game. Perched on a deck floating above turquoise waters, these spectacular accommodations feature see-through glass floors for ocean viewing, a Tranquility Soaking Tub, an over-the-water hammock for two and a private infinity pool for countless ways to enjoy the water.
Reminiscent of a Tahiti–style bungalow, these gorgeous over–the–water suites convey an intimate connection to the Caribbean Sea. From floating water hammocks to private glass floors—your suite delivers an immersive journey of the Caribbean's finest turquoise waters and rich marine life. Plus, guests can enjoy private boat transfers to and from the resort – all included.
Couples can admire the majestic beauty of the ocean from their private infinity pool and Jacuzzi with outdoor shower.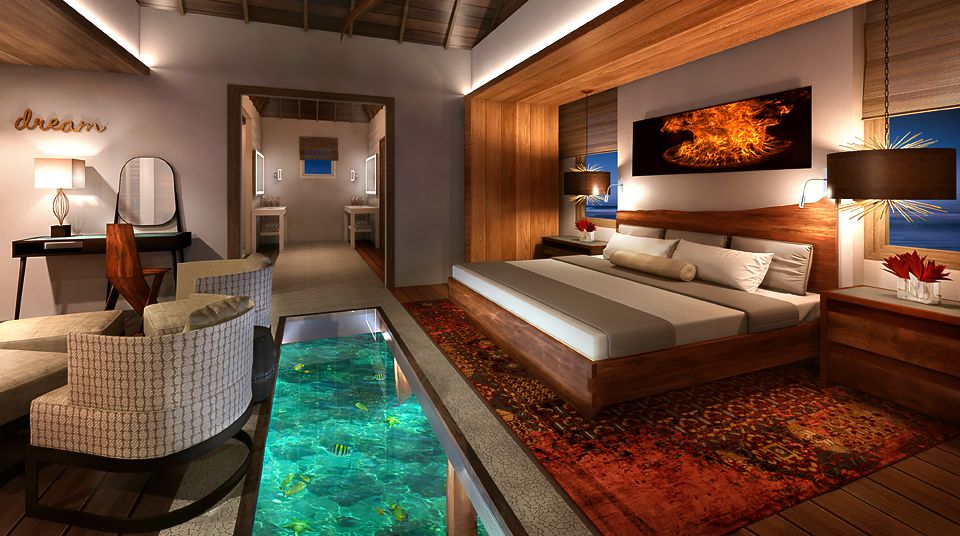 You don't even need to step outside to appreciate the Caribbean's best crystal-clear waters. With see-through glass floors, you can experience the ocean from the comfort of your luxurious suite. Lit water ensures you can enjoy the sea anytime day or night.
Every suite captures the height of luxury with stylish mahogany king-size beds adorned with soft Egyptian linens and plush pillows for the ultimate sleep experience.
You know you've arrived when you meet your own personal butler. Trained in accordance to the exacting standards of the Guild of Professional Butlers, who provide butlers to nobility and celebrities, your personal butler handles every detail of your vacation with unobtrusive grace."


Contact
Pirate and Mermaid Vacations
today to get a quote or book your amazing Over-the-Water Sandals Adventure!