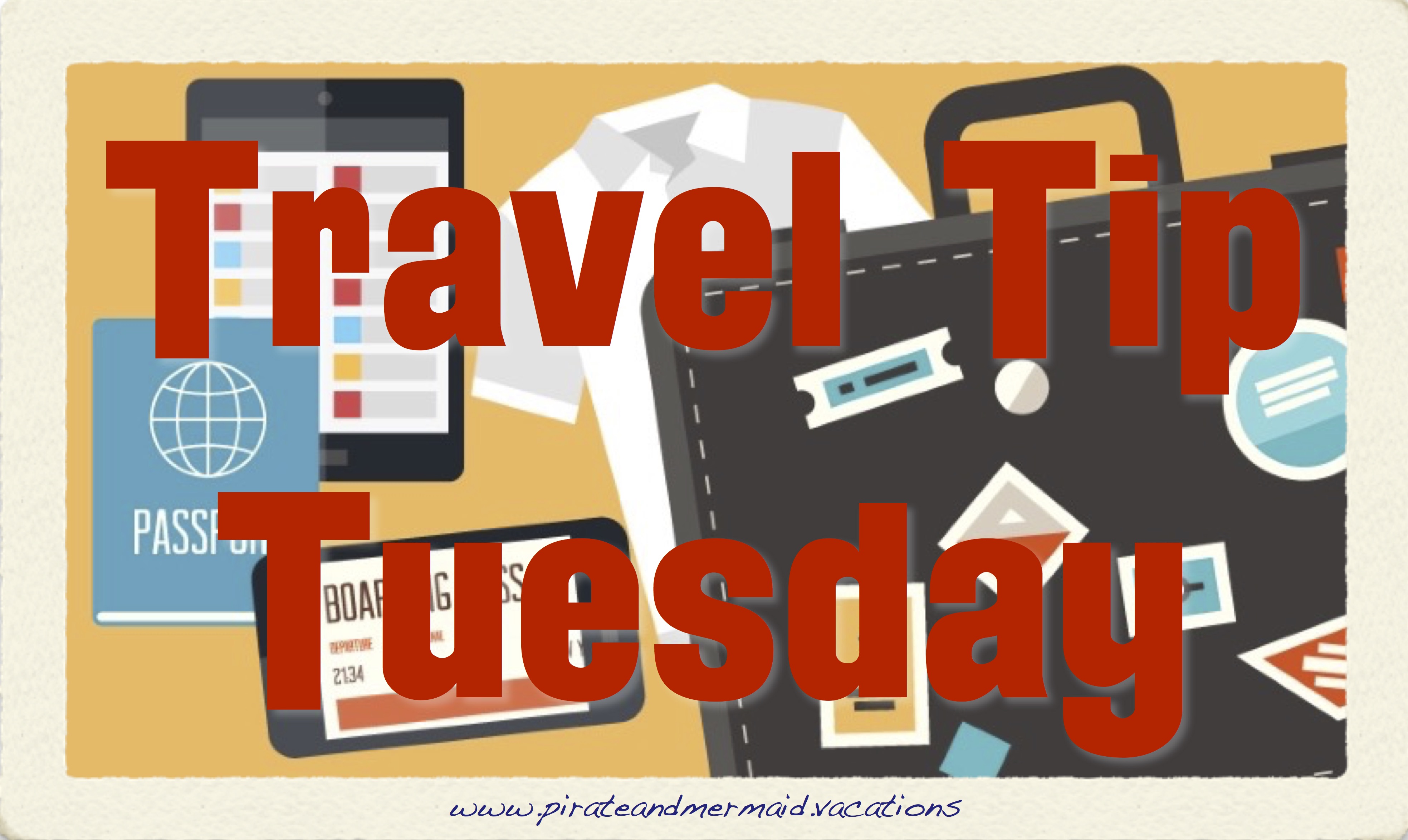 Whether you plan on cruising for 3, 7 or even 14-nights you want to remember that you will be limited in personal and storage space for the length of your cruise, so you will want to try and maximize your space. Most cruise line cabins start at about 200 square feet in size, this space includes the in cabin restroom and storage space and has to hold you, your luggage, the items you buy on your cruise and of course any other adventurers you may have with you.
The key to enjoying your trip, while still being able to find your personal items, is skilled packing. This week we here at Pirate and Mermaid Vacations are going to share with you a some great finds that will not only help you make the most of your cabin space on one cruise by sharing some storage saving items that are reusable and won't take up much space in your luggage.
A key thing to remember when planning for your cruise is that the majority of cruise lines won't allow you to hang things over cabin doors. Why? They don't want the metal hooks that are usually found on hanging organizers to damage the cabin door or any other paint in the cabin, so if you are looking at an over the door shoe hanger, put it down and keep reading.
Remember if you are going on a five or longer night cruise, the majority of cruise lines have self service laundry facilities which will allow you to pack lighter and run a load or two of laundry if needed. If you plan on doing laundry on your cruise you will want to pack a few items to save money:
3-in-1 laundry sheets or "pods" and dryer sheets (Store these in a Ziploc bag) because ships ridiculously mark up the price of these items.
A pop-up hamper, which can sit on the inside of your cabin closet will not only hold your dirty clothes, you can also be used to transport your clothes from your cabin to the laundry room and back. The best part? When you pack it up it will only be about a half an inch thick and will set perfectly under your clothes in your suitcase.

Another great item to use in your cabin's closet is a Carousel Organizer. I personally use  a 3-tier one in our cabin closet to hold my t-shirts, socks, underwear etc. and in the winter or on cruises to cooler locations my winter hats and gloves. Folded shirts and pants set perfectly in the large flat "purse" storage areas, and small items can be put in the outside pockets that go the whole way around the organize. The packaging is perfect for cruisers  because the clear vinyl case is reusable and zips closed, which makes storing it at home simple. The Carousel Organizer fits in the bottom of my suitcase under my clothing when we are traveling to and from the ship.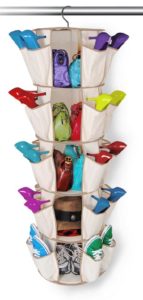 Making sense of limited bathroom space is also a huge must do, especially since your cabin's bathroom tends to be shared space.
A  suction cup wall mounted Toothbrush Holder will not only secure your toothbrush in your cabin it will help keep it from falling on the floor if the ship pitches. The holder can also be taken along on over night shore adventures.

A Travel Shower Caddy will help keep your shower items organized, and make getting ready faster.
While most cabin showers have retractable laundry lines built into them, we have noticed the clothes just don't dry properly when draped over the line in the small closed cabin restrooms. We recently discovered these  Swivel Laundry Hook/Clips and can't wait to try them out at the end of the month on the Disney Magic.
For other personal items that you want to keep organized or secured we have a few suggestions.
If you are traveling with jewelry look into a Travel Jewelry Organizer Case or Jewelry Roll Bag. Remember, regardless of what you decide to store your valuables in, you will want to keep them in the cabin safe when you aren't wearing them, and carry them in your carry-on bag on the plane and when boarding the ship, never pack expensive items in your checked luggage or leave them in a car unattended!
Towel Clips will help keep your towel on your chair on the deck or in port. Also the more colorful (or custom decorated) the clip, the easier it will be for you to find your chair when you get out of the water.
The majority of cruise lines no longer allow outside surge bars to be used in cabins, so a multi-port USB charger tends to come in handy in your cabin when you are charging cell phones, e-readers, cameras etc. as it lets you use one wall plug to charge multiple items at once.
Remember that the majority of cruise lines do not allow you to carry on small appliances like irons, steamers etc. so don't even bother taking them with you as they can get lost while being "stored."