Adventures by Disney® announces three new United States vacations that showcase the diverse destinations of Walt Disney World® Resort and Central Florida, Montana and Washington D.C & Philadelphia. Each of these weeklong trips is filled with activities unique to the destinations visited.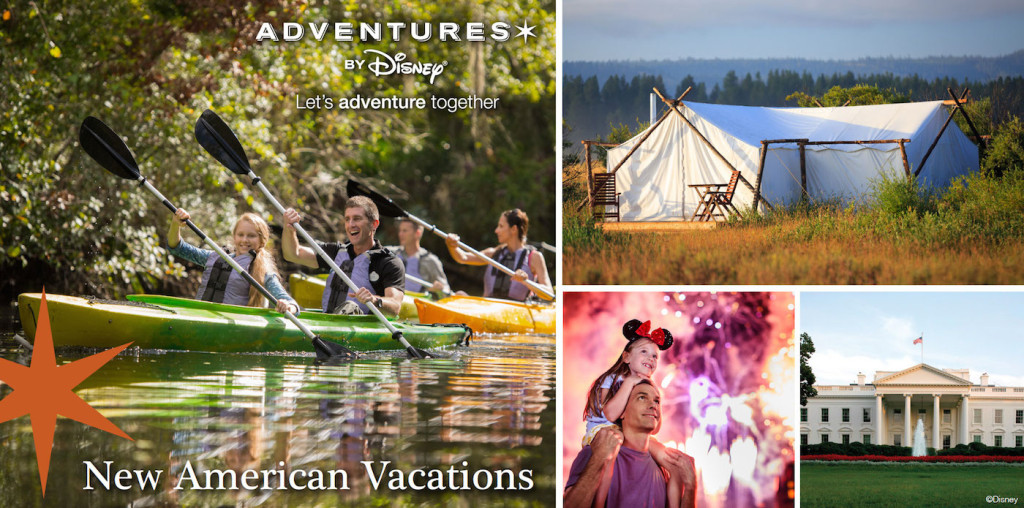 On the Walt Disney World Resort and Central Florida vacation, you can enjoy backstage access and VIP experiences at the Walt Disney World theme parks, outdoor adventures in the wilds of Florida, a private lunch with an astronaut and more. From going behind-the-scenes at the all-new Rivers of Light nighttime spectacular at Disney's Animal Kingdom® Theme Park and taking part in one-of-a-kind experience with Disney Imagineers to exploring Central Florida's unique natural wonders, there is truly something for everyone on this hassle-free family vacation.
In Montana, you will set-off on an exhilarating adventure – from glamorous camping (or "glamping) near Yellowstone National Park during the centennial of the National Park Service to a stop at an authentic Dude ranch complete with fun family activities like horseback riding, whitewater rafting, fly-fishing and a private riverside cookout.
And, in Washington D.C. and Philadelphia, master storytellers and encounters with characters from the past help make history come alive for families in a fun, interactive way. Immersive adventures at some of America's most iconic landmarks are paired with exciting yet educational activities, such as a fun-filled scavenger hunt through a 19th century mansion, hands-on experience at the National Constitution Center in Philadelphia, a cruise down the Potomac River and more.
From exploring majestic landscapes to discovering American history and savoring a healthy does of Disney magic, these Adventures by Disney vacations offer you unforgettable ways to bond and explore discover America.
These itineraries will be available beginning this summer. These itineraries will be available beginning this summer. Contact us today for a quote or to book your Adventures by Disney® adventure !