Starting today through January 15, 2017 at 5 PM ET you can purchase your 2018 Walt Disney World® Marathon bib and book your Walt Disney World® Resort stay with Pirate and Mermaid Vacations. The  2018 Walt Disney World Marathon Weekend is taking place January 3-7, 2018.
All Walt Disney World Resort locations will be participating in this pre-sale event, so please let your Adventure Coordinator know which resort you would prefer to book. When booking your stay you will need to pay for your marathon bib(s) in full as well as place a required $200 deposit on any room only, room and ticket, or room, ticket and dining package. Once you have booked your 2018 Marathon Weekend stay, if any applicable sales are released between now and your arrival, your Adventure Coordinator will have them applied to you reservation.
While several agencies are electing to apply a ticket and length of stay minimum, Pirate and Mermaid Vacations wants you to book the package that works best for you! We will not be requiring a minimum stay or ticket purchase for this pre-sale event. We do highly recommend and encourage you purchase Disney's Travel Insurance as per runDisney your bib should be covered under this insurance policy, and runDisney is no longer allowing race deferral for any reason.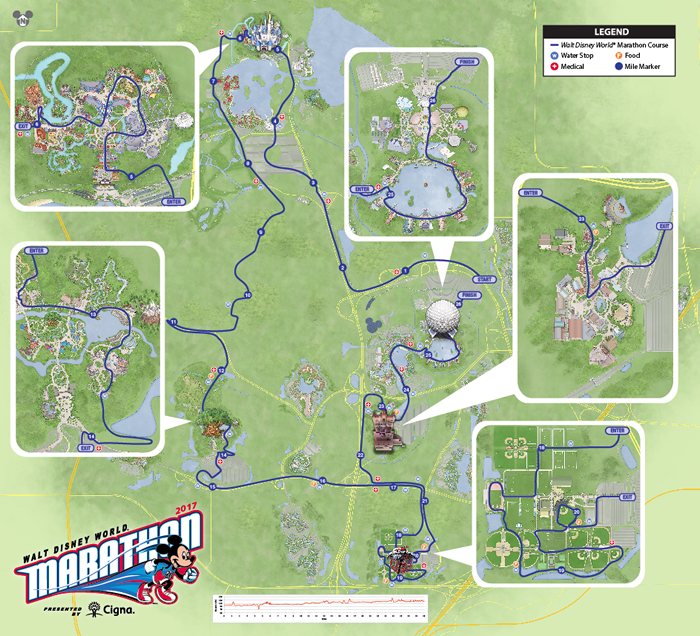 Bib Pricing for the 2018 Walt Disney World® Marathon is as follows:
Walt Disney World® Marathon- (ages 18 and up) – $175 until 1/8/17, $185 from 1/9-1/15/17
Walt Disney World® Half Marathon- (ages 14 and up) – $185
Walt Disney World® 10K (ages 10 and up) – $120
Walt Disney World® 5K (ages 5 and up) – $80
Challenges- All Challenges are for ages 18 and up

Goofy's Race and a Half Challenge – (Half and Full)- $355
Dopey Challenge- (5K, 10K, Half & Full)- $550

runDisney Kids Races

Kids Dashes- $20
One Mile Run- $30
Ages for Children Runs:
12 months and under – Diaper Dash for crawlers
100m dash – 1-3 years old
200m dash -4-6 years old
400m dash -7-8 years old
One Mile Fun Run- Ages 13 and under
When you take advantage of this special pre-sale event you will be issued a voucher from runDisney for Active.com Your spot will be held and guaranteed for the 2018 Marathon. When registration opens you will receive an email with a link from Active to use on their site, this will let you claim your spot in the marathon and complete your official registration on Active's site. This means when you are booking your stay with your Adventure Coordinator you will need to give them each participant's email address to ensure each runner receives their Active voucher.
Contact your Adventure Coordinator today for more information or to book your 2018 Walt Disney World® Marathon package!